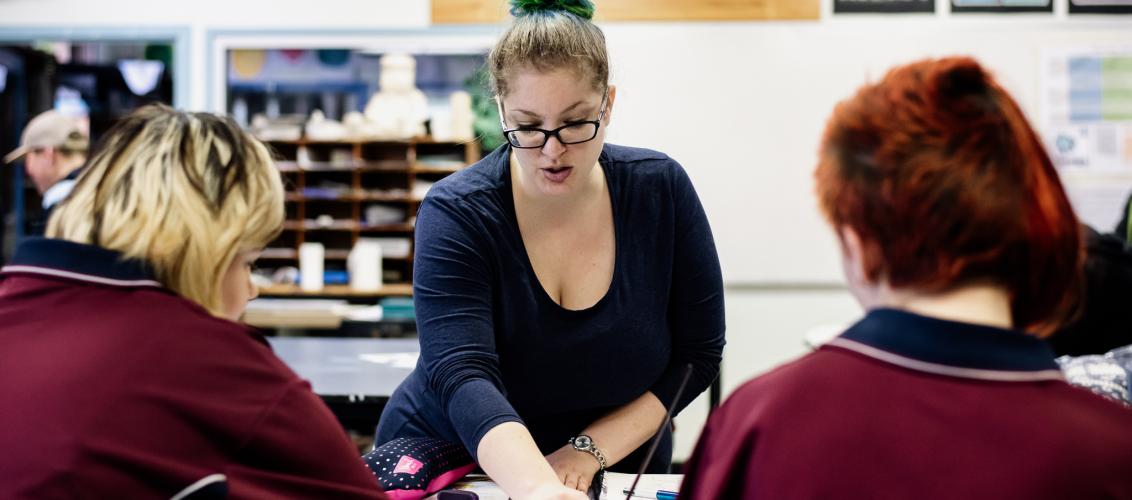 Year 8 involves empowering students to take an active interest in their schooling choices. Students explore a number of career pathways and complete many activities that encourage them to discover their strengths and learning preferences. The Karoonda Park camp is a great opportunity for students to develop and strengthen their connections with their peers. Throughout the year, students work together to understand greater social problems around the dangers of drug use, cyberbullying and risky relationships.
In the classroom, those students who have a more creative learning style have the opportunity to participate in a comprehensive music program as well as travel to China while completing the Chinese program, an extension from their Year 7 studies.
For those who are more active, the Hands On Learning program teaches students to learn outside the classroom as they complete many manual tasks, from growing vegetables to building garden beds. The Cadet program caters for those who are interested in a military career where students experience a number of excursions that help them to understand military life.