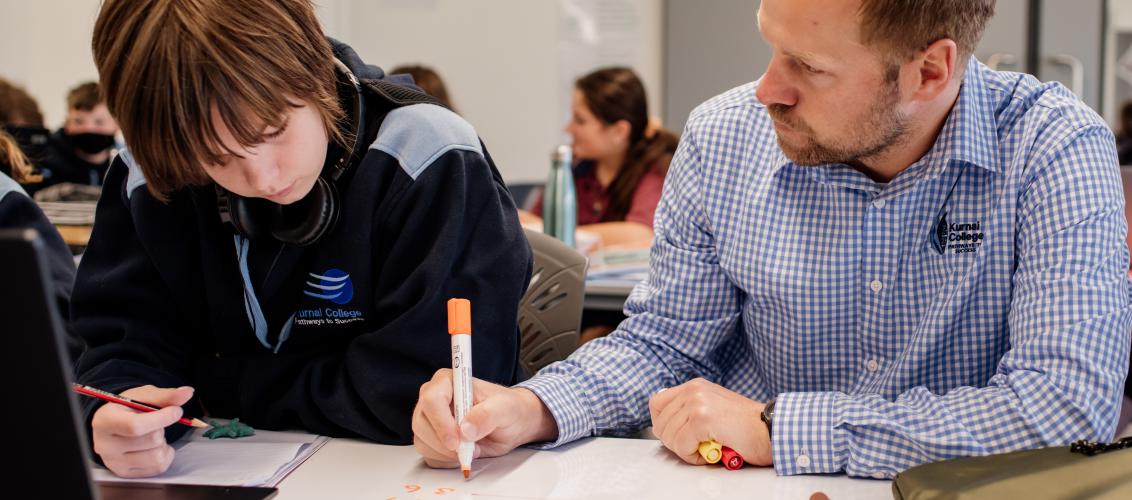 Year 7 is committed to helping students transition from a primary to a secondary school setting, allowing them to actively engage in their own learning and begin their exciting journey into young adulthood.
The curriculum in Year 7 at Kurnai College is structured to begin developing the skills they need to transition into further pathways, with an underlining concept of having a Growth Mindset. The learning is designed to acknowledge student effort through Kurnai's four pillars (Work ethic, Engagement, Excellence and Relationships), providing regular acknowledgment for these learning behaviours in accordance with our Positive Behaviour Support Framework.
At Kurnai, we are focused on developing the reading skills of students through our Targeted Reading at Kurnai (TR@K) program, an intensive literacy intervention program for all students running four days a week. This program is developing the ability for students to access and engage in written texts which will provide opportunities in all learning areas of their education.
To aid in the transition to Kurnai College, students and families are provided multiple opportunities to develop positive learning relationships with teachers and the Year 7 coordination team. The Year 7 coordination team is structured with a Team Leader, responsible for the education of the whole student (curriculum and wellbeing), as well as a team of teachers who become deeply familiar with the needs of each student in and out of the classroom.
In Year 7, students are given multiple opportunities to showcase their extra-curricular skills by entering house competitions (swimming, athletics), leadership opportunities (Student Representative Council), music (group tuition in a variety of instruments including voice), and opportunities to represent the school in various sporting events.
Year 7 Subjects
Mathematics
English
Humanities (History, Geography, Economics and Civics)
Science
Chinese
Health and Physical Education
Arts (Art and Drama)
Materials Technology
Information Technology
Year 6 to Year 7 Transition Process
By developing and maintaining excellent relationships with our feeder primary schools, Kurnai College ensures the best transition process for each individual student. This includes receiving detailed reports and academic and wellbeing data to ensure we have the best understanding of every student. We then tailor programs that extend and support students to their full potential.
Our transition program includes:
Transition Day for all grade 5 and 6 students
School tours and open nights for parents and students
Peer Support Leaders involvement in the primary schools
Three days of orientation in Grade 6
Individual "Meetings for Success" to support students in the learning environment