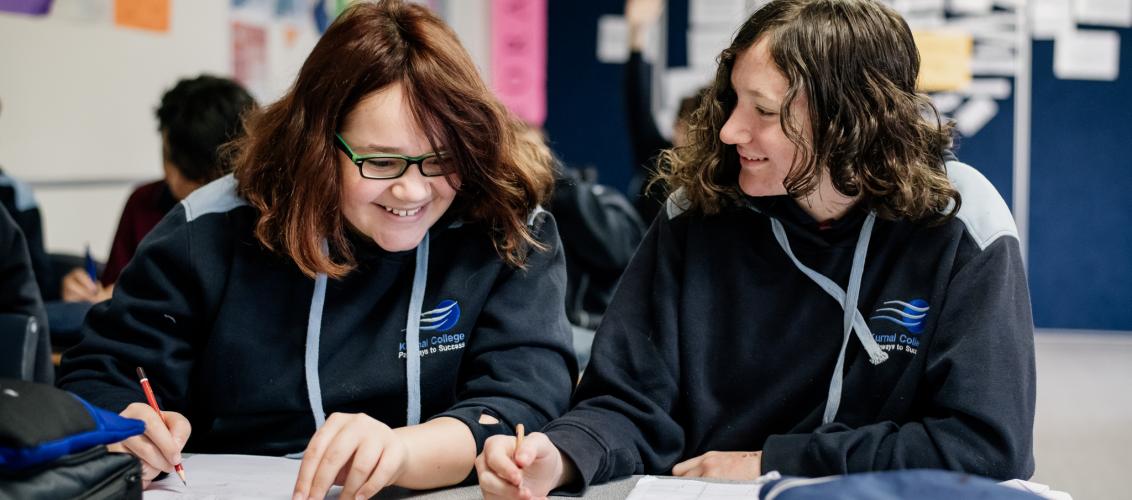 Kurnai College offers students a flexible pathway based on their interests and needs. Year 10 students undertake core studies in English, Humanities, Maths and Science. Students can apply to commence their senior studies and complete a Unit 1 and 2 sequence in a VCE subject at the University campus whilst in Year 10. Enrolment into these advanced studies is based upon academic entry requirements. Students who are more suited to a hands-on approach to learning can apply to commence their VCAL studies, also based at the University campus, whilst in Year 10.
Kurnai's Career and Pathways team works closely with the Year 10 team of teachers to deliver career and transition programs for our students. Students are guided through the careers program and have access to the most relevant and up-to-date information. A large range of activities, including a two-week work experience program, allows students to explore workplace environments and potential educational and career pathways. An intensive course-counselling program is conducted to support our Year 10 students planning for courses and pathways for the following year and beyond. This is both a challenging and exciting time. In June, the students attend a subject information day at the University campus and a VET taster Day at Federation Training at Yallourn. At the end Term 3, the students attend a Federation University Outreach program so students have the opportunity to familiarise themselves with the University campus. Many other opportunities have been offered to Year 10 students including Brainstem, STEM Sisters program and in Term 4, interested students can visit HMAS Cerberus.
Churchill Campus has continued to build on its successful 'Peer Support Program.' Peer support leaders from Year 10 work with Year 7 students every Friday afternoon, helping them settle into their new school. Some of these Peer Support Leaders, together with nominated students from Year 9, become the core of the Action Squad in Semester 2. Action Squad operates in all our feeder primary schools and is designed to smooth the transition from primary to secondary schooling. Action Squad members work in small teams to run activities with Grade 5 and 6 students including sessions where primary students can ask questions about the things that might be worrying them about their shift to secondary school.