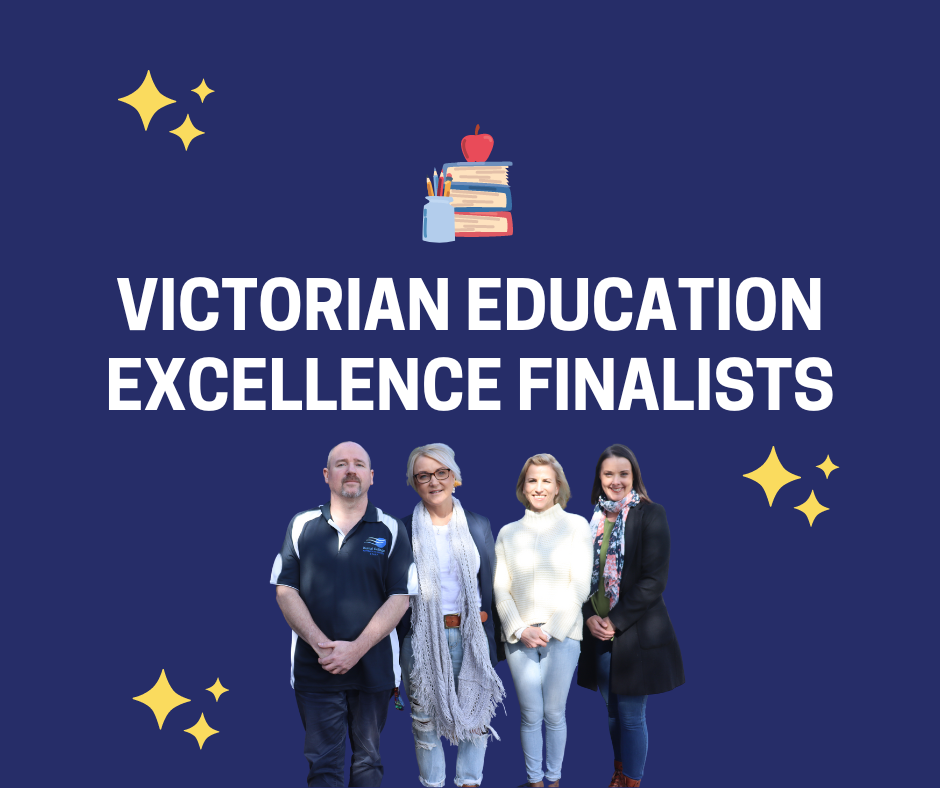 Kurnai College's Careers & Pathways team has been named a finalist for the 2022 Victorian Education Exceleence Awards.
Alongside the other finalists Asby Primary School, Mount Waverly Secondary College, and Brandon Park Primary School, Kurnai College was nominated for the Outstanding Education Support Team award in which recognises exceptional education support teams within Victorian government schools that have demonstrated excellence in collaboration and teamwork within a school setting and made a significant contribution to improving student achievement, engagement, and wellbeing.
The Careers and Pathways team at Kurnai College consists of four Career and Pathway coordinators, Mr Alan Ferris, Ms Suzanne Benson, Ms Kylie O'Donnell and Ms Cherie Vajler, who work across the three campuses in Churchill and Morwell. Their effective careers and transition program is a vital component of Kurnai's motto: 'Pathways to Success'.
Empowering students with tools to assist with career pathway decisions, the Kurnai Careers and Pathways team is enabling students to explore their aspirations, make connections and develop experiences vital to further study and employment.
Tertiary education visits, industry forums, work experience and placements lift students' aspirations and awareness of career pathways, many of whom are from a background of entrenched generational poverty.
From Year 7 through to Year 12, students are taken through a staged process of self-development and skills acquisition to shape career goals, gain employment and seek further educational opportunity. With the support provided by the Careers and Pathways team, many students successfully become 'first in family' university students and make successful transitions into employment.
HERALD SUN ARTICLE
https://www.heraldsun.com.au/leader/bass-coast/staff-at-glengarry-primar...
LIST OF FINALISTS
https://www.vic.gov.au/victorian-education-excellence-awards-finalists