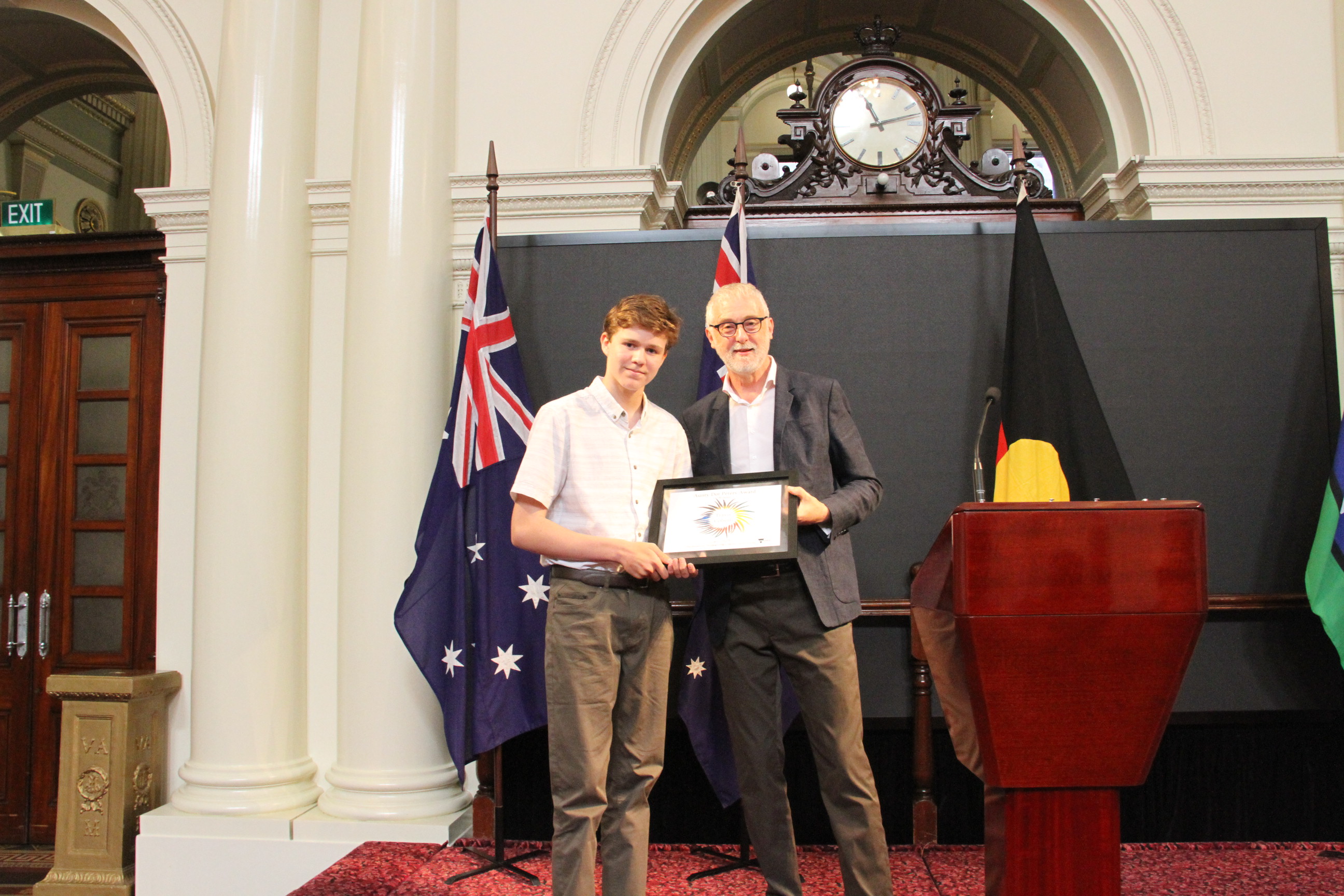 Kurnai College, Churchill Campus student, Travis Colson was among one of four Aboriginal Victorians to receive a $5000 scholarship at Parliament House on Thursday 13th February. Presented by Minister for Aboriginal Affairs, Gavin Jennings at an awards event at Parliament House, the inaugural Aunty Dot Peters Award supports Aboriginal and/or Torres Strait Islander students to complete Years 9 and 10 at a Victorian secondary school.
The $5,000 scholarship can be used to pay for schooling-related expenses such as tutoring, study supplies, IT and home office equipment, uniforms, excursions and extra-curricular activities over two years.
Travis was nominated for the Award for his exemplary attendance and dedication to his schooling. His teachers have commended him on his attitude towards learning "Travis is a delight in any classroom and he adds value to any learning environment. He is a considered thinker with a good nature and an has outstanding respect for other learners". The scholarship will be used to assist Travis to excel in his educational endeavours.
The Award honours the work of Aunty Dorothy (Dot) Peters AM.
Aunty Dot (born 1930, died 2019) was a much-loved community member, educator and former Chairperson of the Victorian Aboriginal Remembrance Committee.
'It has been a longstanding dream of mine to get this Award up and running. As a former educator, I am proud to see an initiative like this that young Aboriginal people can strive for. I want all Aboriginal people to be true to themselves and to remember it's important for Aboriginal and non-Aboriginal people to come together.' - Aunty Dot Peters AM