Tamara Kemp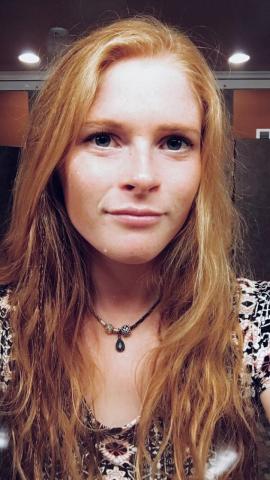 Tamara Kemp began her journey at Kurnai College at the Churchill Campus. In 2012 she moved up to the University Campus where she completed her VCE. Tamara thoroughly enjoyed undertaking the VCE subject Outdoor Education, which involved learning about the impact of experiences in natural environments as well as Surfing at Wilsons Prom and Rafting down the Mitchell River.
Reflecting upon her time at Kurnai, Tamara mentioned that if she had her time again that she would have undertaken VCAL which would have better suited her hands on learning style. While she aspired to go straight to University after graduating, her low ATAR meant that she had to take an alternative path.
Tamara's enjoyment from undertaking Outdoor Education at school along with her scouting experiences, lead to her completing her Certificate IV in Outdoor Education at Chisolm TAFE and formed her pathway to then undertake a Bachelor of Outdoor Education at Latrobe University's Bendigo Campus. Since completing her tertiary education in 2017, Tamara has had the opportunity to travel and work across Australia and the world. In April 2018, she ventured off to the U.S. and worked for Camp America for six months as a rafting instructor in North Carolina, and spent another two months travelling around the states.
Tamara then ventured off to travel New Zealand for two weeks and Fiji for a week, before starting her next adventure as a Rafting Instructor for Foaming Fury in Cairns until the end of 2019. Now back home in Victoria Tamara is working with Bindaree delivering outdoor education programs to secondary students across Victoria, and planning her next adventure to work and travel in Canada.
According to Tamara, travelling has taught her more about life than she learnt in school, but she stated that without school she wouldn't have had those opportunities or experiences.
Tamara's advice to current students is that one's pathway to pursuing their passion is never set in a straight path. She says "do not be completely influenced on what your friends want to be. You may have different passion and coming into year 11 and 12 you need to concentrate on finding your passions, as that will help shape your future and the person you are to become".