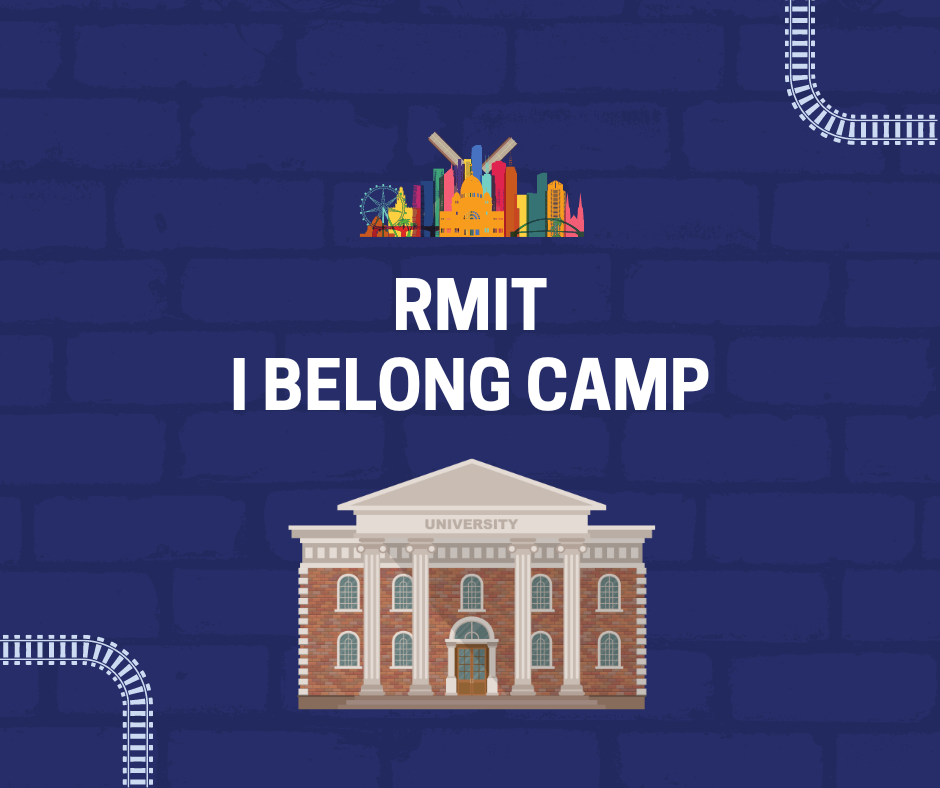 A small cohort of Year 10-12 Indigenous students attend the RMIT I Belong Camp during week two of term two.
I Belong endeavours to address many of the barriers to higher education that students endure. The students participated in a program that enhanced their knowledge about the entry of pathways to university course options and career opportunities. They discovered how you can attend University regardless of if they undertake VCE or VCE VM.
The students travelled down to Melbourne on the V-Line train where they begin their day at RMIT's city campus getting a real feel for university life and the opportunities available.
Whilst at RMIT the students were engaged in a Media Program where they played the role of a T.V host using the auto scroll to prompt them what to say and explore the workings behind the camera.
Later that afternoon the students visited the Old Melbourne Gaol where they were presented with a mock case and had to be involved by either portraying the Judge, Prosecutor, Defence and so forth.
In the evening, the students experienced the hustle and bustle of Melbourne Central and had the free choice to purchase their dinner from the large variety of vendors, before enjoying a film at Hoyts cinema.
The following morning, the students went to RMIT, Bundoora Campus at Latrobe where they participated in the Scarred Tree Heritage Trail and joined in with Indigenous games. The students also engaged in a Health, Sport and Physical Education Workshop, a Chinese Medicine workshop where they made their own acne cream and then went to an Osteopathy class.
In the evening, the students explore and immersed in the cultural experience of dining on Lygon Street.
On the final day, the students attend the ACMI Exhibition – The Story of the Moving Image. They saw history in the making, viewing TVs from the 1960's to current. The students learned how the film industry has changed across the decades and the utilisation of storyboarding. The immersive experience also enabled the students to get involved with designing their own film posters.
Tired and weary from their adventures, the students boarded the V-line train back to the Latrobe Valley enlightened with experiencing urban life and full of possibilities surrounding opportunities for further study beyond secondary school.