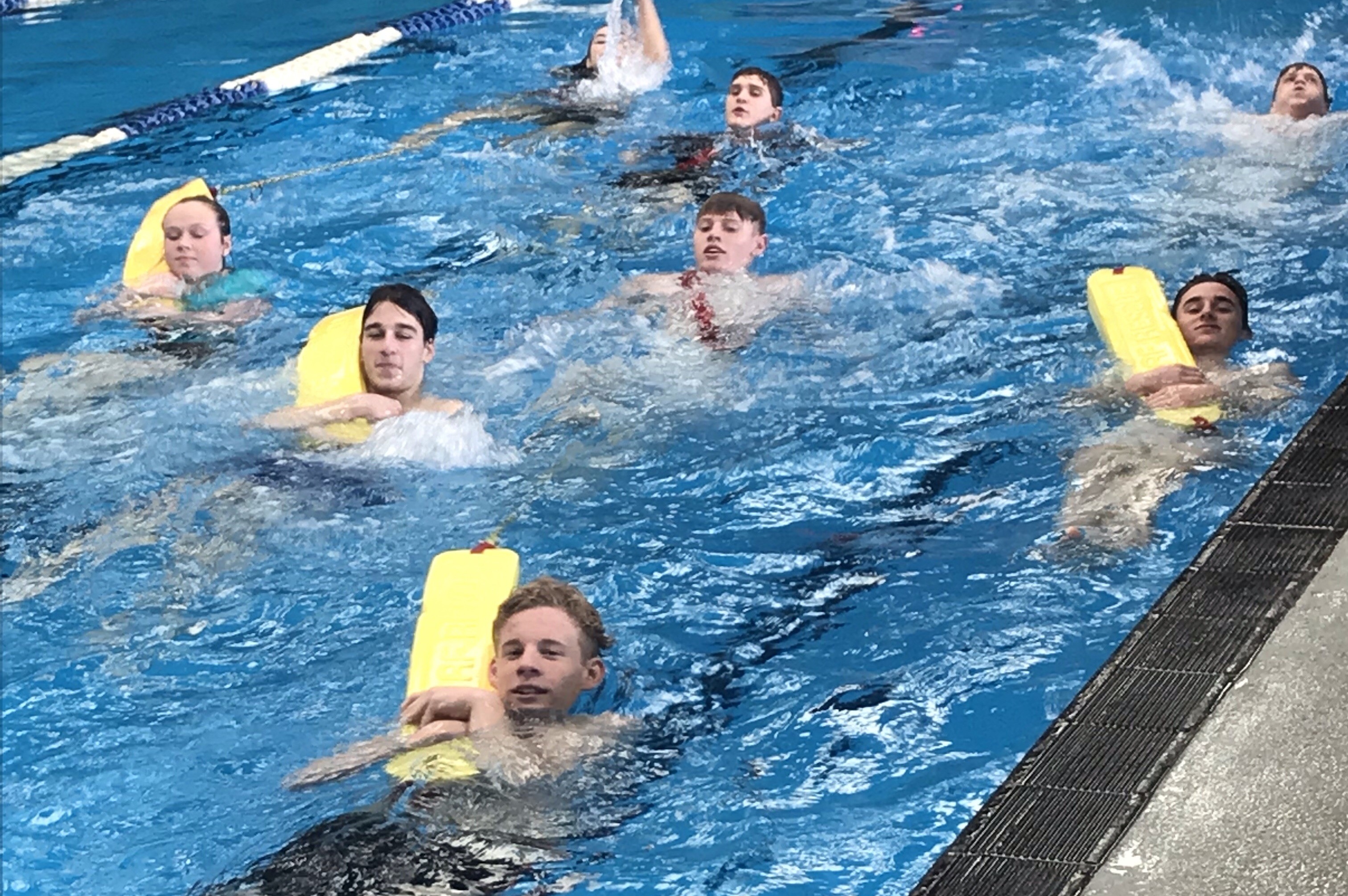 Over two Wednesdays, Year 11 Sport and Rec students at Kurnai College participated in professional Pool Lifeguard training with Life Saving Victoria.
The students interacted in a professional manner with their trainer, and completed a number of online and practical units in relation to gaining their qualification as a Pool Lifeguard.
The students demonstrated a high level of skill and perseverance - while battling the cold - to be assessed on treating spinal injuries, in and out of water rescues, contact and non-contact tows, removing casualties from deep and shallow water, CPR and Defibrillation delivering oxygen therapy, as well as basic pool duties and knowledge of day to day pool procedures.
Several students have already followed in the footsteps of past Kurnai students in registering interest with local pool facilities to gain employment in the field over the summer months.