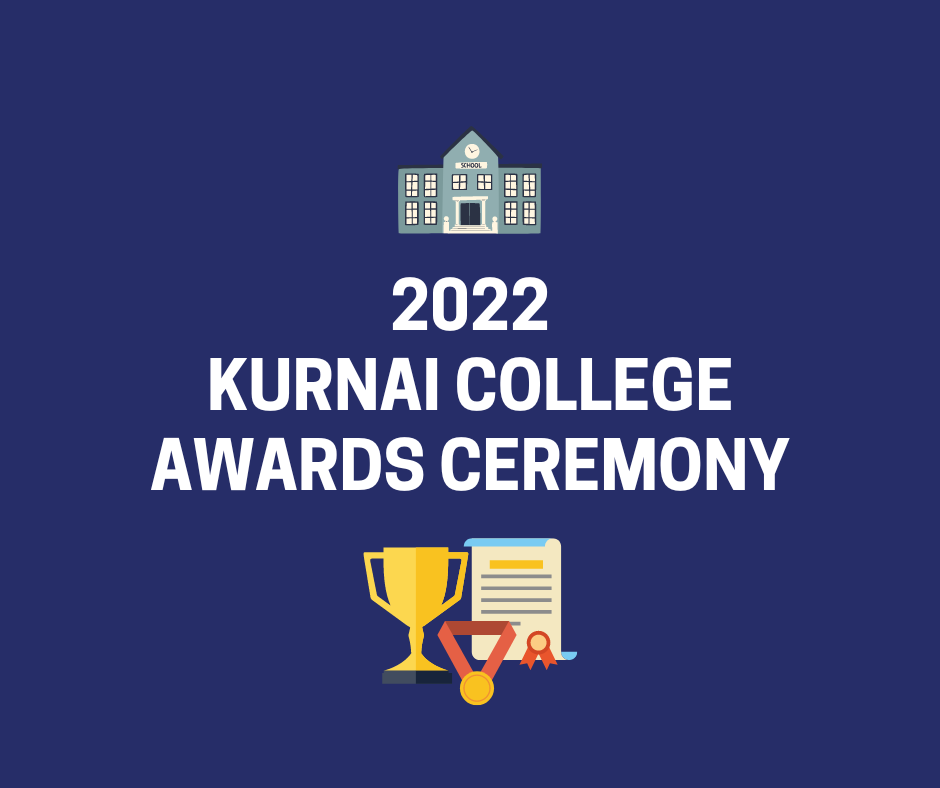 On Friday, December 16, Kurnai College held its College Awards Ceremony at the University Campus.
The event commenced with a BBQ lunch in the courtyard at the University Campus before all students and guests moved to the Auditorium at Federation University where the official proceedings commenced.
Kurnai College's Dedlee Dancers commenced the event with a welcome chant, followed by the Welcome and Acknowledgement of Country. The College Chior performed the National Anthem before the Dedlee Dancers took the stage to perform Naa Naa Nukendare.
College Principal, Mr Anthony Rodaughan addressed the audience, as did School Council President, Steve Van Rooy.
The event celebrated the students' incredible achievements with more than 130 awards presented across all year levels and across areas such as sport, music, and art.
The ceremony also showcased many of the student's talents with performances from the musical duo Lucas Hobbs & Patrick McGown.
Special guest and Kurnai College Alumni, 2015 Dux, Bethany Leak, spoke to the audience about her time at Kurnai College and how it influenced her on her pathway.
The award recipients and special guests were then invited for a light afternoon tea in the University Campus Staffroom.
Congratulations to all award winners for their outstanding achievements!
(If you wish to receive a professional photo of your child with their award please email publicity@kurnaicollege.vic.edu.au)
---
2022 Kurnai College Award Winners
Relationships

Morwell Campus
Year 7 Jaeda Blay
Year 8 Troy McCann
Year 9 Siennah Crivari-Evans
Year 10 Lucas Crivari-Evans

Churchill Campus
Year 7 Willow Sheilds
Year 8 Alyson Tantiado
Year 9 Jade Beer
Year 10 Keven Alkhoury

University Campus
Year 11 Bella Hughes
Year 12 VCAL Chloe Zomer
Year 12 VCE Chelsey Webster

Work Ethic

Morwell Campus
Year 7 Charlotte Andrews
Year 8 Jesse Street
Year 9 Siennah Crivari-Evans
Year 10 Milla Randall

Churchill Campus
Year 7 Pearl Doherty
Year 8 Vjay Thomas
Year 9 Luisa Cardillo
Year 10 Bethany Mortlock

University Campus
Year 11 Hayden Dent
Year 12 VCAL Brianna Griffiths
Year 12 VCE Layla Blair

Engagement

Morwell Campus
Year 7 Zoltina Richards
Year 8 Emmy Randall
Year 9 Rohan Sharma
Year 10 Kaitlyn Cahill

Churchill Campus
Year 7 Miley Budge
Year 8 Jenny Baker
Year 9 Sidney Townsend
Year 10 Kiara Pulis

University Campus
Year 11 Tyra Abbott
Year 12 VCAL Matthew Tatt
Year 12 VCE Madison Webster

Engagement

Morwell Campus
Year 7 Benjamin Carrigy
Year 8 Mohammad Bashir
Year 9 Elizabeth Stevens
Year 10 Amber Van Berkel

Churchill Campus
Year 7 Alex Forbes
Year 8 Chantel Stephens
Year 9 Bethany Lawson
Year 10 Chris Bolton

University Campus
Year 11 Emily Noth
Year 12 VCAL Ella Azzopardi
Year 12 VCE Allira Smith
PBS All-Star
LV FLO Campus
All-Star Commitment Bridging Program Loghan Livingston
All-Star Resilience Bridging Program Ryley Felmingham
All-Star All-Rounder Middle Brittany Goodwin & Bella Vanderveen
VCAL Next Step Chloe Flintrop
Sports Awards
Churchill Campus Ty Collins
Morwell Campus Liam Duncan
University Campus Claire Irving & Lily-Rose Williamson
Hands On Learning
Churchill Campus AJ Perrott-Orr
Morwell Campus Hunter Moss
LV FLO Campus James O'Farrell McLeish
Music Award
Churchill Campus Caleb Smit
Morwell Campus Lucas Crivari-Evans
University Campus Lucas Hobbs
COMMUNITY SPONSORED AWARDS
AMPOL Best All Rounder Award
Churchill Campus Andrew Tyrrell
Morwell Campus Milla Randall
ADF Long Tan Leadership Award
Churchill Campus Gabrielle Bonnici
Morwell Campus Evelyn Murphy
LV FLO Campus Cameron McDonald & Brooklyn Bordonaro
University Campus Lexi Sterrick
ADF Future Innovators Award
Churchill Campus Christopher Bolton
Morwell Campus Daniel Carstien
LV FLO Campus Jordan Seegers & James O'Farrell McLeish
Edward "Weary" Dunlop Award
University Campus Liam Rad-Heyden
CFMEU Award
University Campus Orina Dale
Federation Excellence Award
University Campus Carmela Cardillo
Community & Leadership Award
Morwell Campus Nardia He
University Campus Charlotte Dorl
John Tipping Academic Award
Churchill Campus Gabrielle Bonnici
University Campus Thomas Hoghton
Best All-Rounder Award
Morwell Campus


Year 7 Yen Nquyen


Year 8 Jacob Dunn
Year 9 Logan Wellsmore
Year 10 Phil Lee
Churchill Campus
Year 7 Jackon Amos
Year 8 Jadon Daly
Year 9 Ruby Turner Jellis
Year 10 Meg Renwick
Rotary Club of Morwell Educational Scholarship
Churchill Campus
Year 7

Cody Monagham




Year 7 Thomas Lavell


Year 8

Kyra Ottey


Year 9

Bryleigh Matthews


Year 10

Bethany Mortlock

Morwell Campus
Year 7

Chelsea Parr


Year 8

Harmonie Seddon


Year 9

Ayla Schiavello


Year 10 Alex Mitchell
Year 10 Habiba Ahammad

University Campus
Year 11 VCAL Mi Me Mon Na
Year 11 VCE Jazmine Perrott Orr
Year 12 VCAL Zachary Cassar-Barrett
Year 12 VCE Chloe Zomer
LV FLO Campus
KYPP Amy Kennett
Bill Walker Memorial Award
University Campus Allira Smith
Darren Chester Civics & Citizenship Award
University Campus Jazmine Sanders
ACADEMIC AWARDS
Year 12 VCE Subject Awards
Mathematics Madison Webster & Tom Hoghton
Health/PE Claire Irving
Humanities Layla Blair
EAL Jiaheng Zheng
English Alison Heffernan
Science Allira Smith
Technology Tamsyn Walker
Performing Arts Patrick McGown
Year 12 VCAL Subject Awards
Literacy Makala Powelsland Hamilton
Numeracy Violet Juricevich
Personal Development Brooklyn Webster
Work Skills Jye Culliver Allardyce & Jaye Palermo
VET Awards
Overall Achiever Year 11 Bohdan Mollard
Overall Achiever Year 12 Alison Heffernan & Tamsyn Walker
Highest Study Score Anya Robinson
DUX
Churchill Campus


Year 7

Jackson Amos
Year 8 Lila Kerslake
Year 9 Luisa Cardillo
Year 10 Meg Renwick
Morwell Campus
Year 7 Elisha Price
Year 8 Mohammad Bashir
Year 9 Elizabeth Stevens
Year 10 Bridget Mitchell
University Campus
Year 11 VCAL Mikayla Butler Cook
Year 11 VCE Chloe Toull
Year 12 VCAL Ella Azzopardi
Year 12 VCE Madison Webster