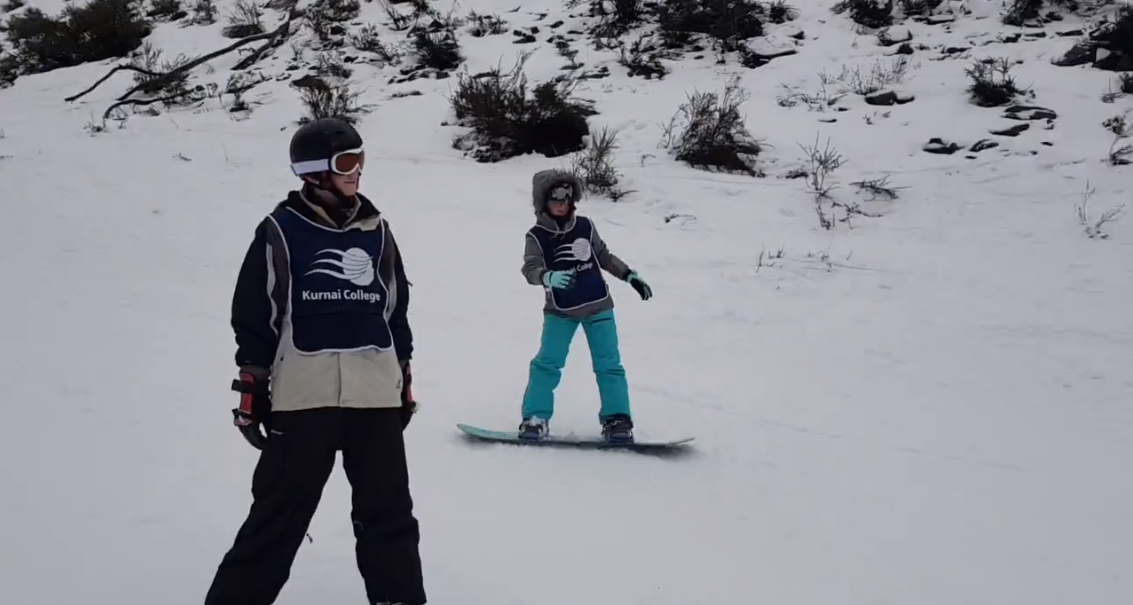 During the second week of the winter school holidays, 16 students from the University Campus enjoyed 6 days of thrilling alpine skiing and snowboarding. The students endured the 5-hour bus drive up the Omeo alpine road to Mt Hotham Alpine resort.
The week started off with all students picking up their chosen snow sports equipment from the rental centre and jumping feet first into a snow sports lesson. After the snow sports lesson, the students enjoying dinner at the warm open fire light ski lodge located at the Devonport access. The following morning students had their second snow sports lesson where they meet their instructor that they would have each day for the remainder of their stay at Hotham, students were assessed by their instructors and placed in groups by their ability.
As the week progressed, all the students developed and improved their skiing and snowboarding skills on the wide green runs and the steeper blue and black runs, while enduring the blizzard conditions. Not before long it was time to return home to the Latrobe Valley after a very successful week of snow adventures.
Everyone who attended enjoyed their week in the snow, which was complemented by fresh snow falls, hearty cooked meals and wonderful company.
Thanks to the students for behaving impeccably throughout the trip and also to the staff that supported the trip. Thank you to Mr Matt Woodhouse and Mrs Laurel Kane who kindly gave up six days of their winter break, to attend what was a fabulous Mt Hotham Snow Camp.
We look forward to 2020's fun filled snow adventure!
Mrs Candy White.