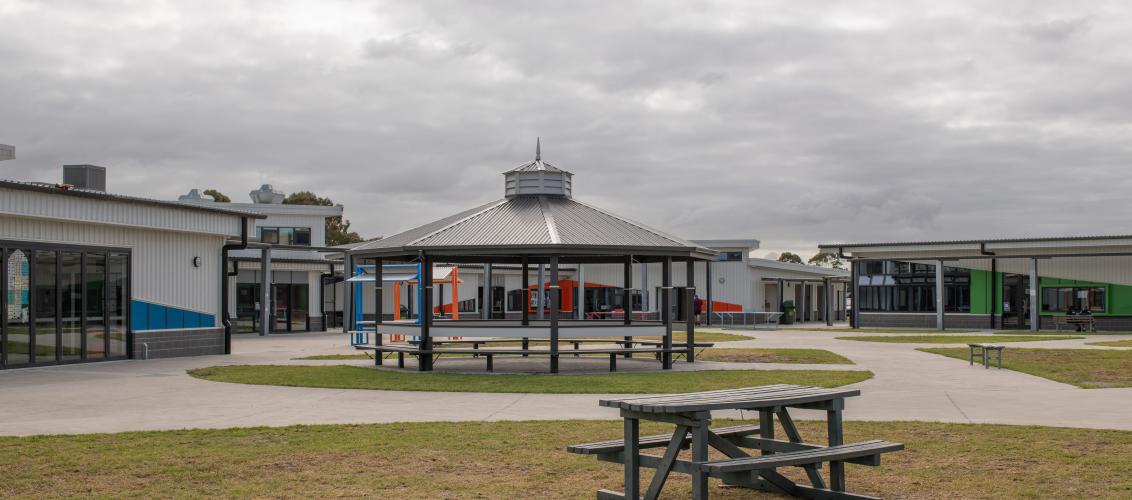 Located just on the outskirts of town, Kurnai College Morwell Campus is currently being completely rebuilt.
The first stage of the redevelopment was completed a few years ago when a new gym was constructed. The old gym was refurbished as a Technology Centre hosting wood and metal work facilities, as well as Human Powered Vehicle equipment and two suites of desktop computers.
A new Science Centre, Year 9/10 Learning Hub and 200 seat performing arts space, including student canteen, catering facilities and practice rooms are currently being built.
Students will have access to these spaces in 2019 with the entire redevelopment expected to be complete mid 2021.
Kurnai College Morwell Campus prides itself on educating the whole child and always endeavours to engage parents and carers in every decision. Our Year Level Team Leaders and Student Advocates work closely together to ensure a safe and caring learning environment.
All teachers at the Morwell Campus undertake continuous professional development to ensure a rigorous learning environment for students and we celebrate achievement regularly.
Our pillars of Work Ethic, Excellence, Relationships and Engagement are the characteristics we value in all members of our school community. We believe they equip students with the skills and attitudes enabling them to be productive and responsible global citizens.
Our School Wide Positive Behaviour Support (SWPBS) matrix provides a framework for teaching the expected behaviours in all settings, both in the school and in the community.
School Wide Positive Behaviour Support (SWPBS)
SWPBS is a whole- school framework which provides schools with a systematic approach to promote both improved behaviour and school culture, while increasing academic performance. This is guided by a college matrix developed by staff and students. This matrix is visible in every classroom across the college and is used as the basis for rewarding students when they exhibit the expected behaviours.
The Department of Educations full enrolment process for schools can be found at: https://www.findmyschool.vic.gov.au/