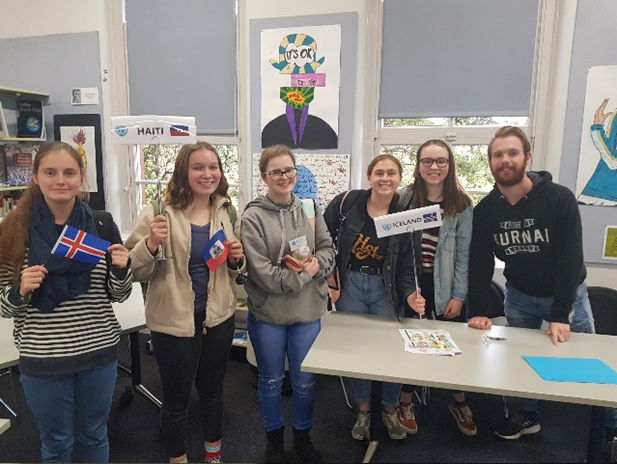 On the 6th of August, six VCE students from University Campus attended Sale College for a Model UN Conference run by United Nations Association of Australia. The conference included students from six school across Gippsland with groups split up to represent different countries.
Kurnai College's two teams were to represent the views and political ideologies of Iceland and Mexico in regards to the issue of Global Action on Climate Change.
Danelle Van Vliet, Tabitha Stevens, Talia Cooke and Chloe Mifsud represented Iceland with vigour demanding Global Action on Climate Change due to recent melting of glaciers and highlighted the importance of renewable energy to the Iceland Government and the world. Meanwhile Zoran Winkelman and Kirsty Nemet were able to serve major powers like the USA and India to reach agreement on major issues whilst defending Mexico's decision in December to heavily invest in Brown Coal due to economic prosperity for its nation's people.
Whilst this was a mock process the students were able to gain an insight into diplomatic relations and heard from United Nations staff who have worked in many fields of International Diplomacy.
Kurnai College is very proud of the way these students represented the College among other schools in Gippsland.