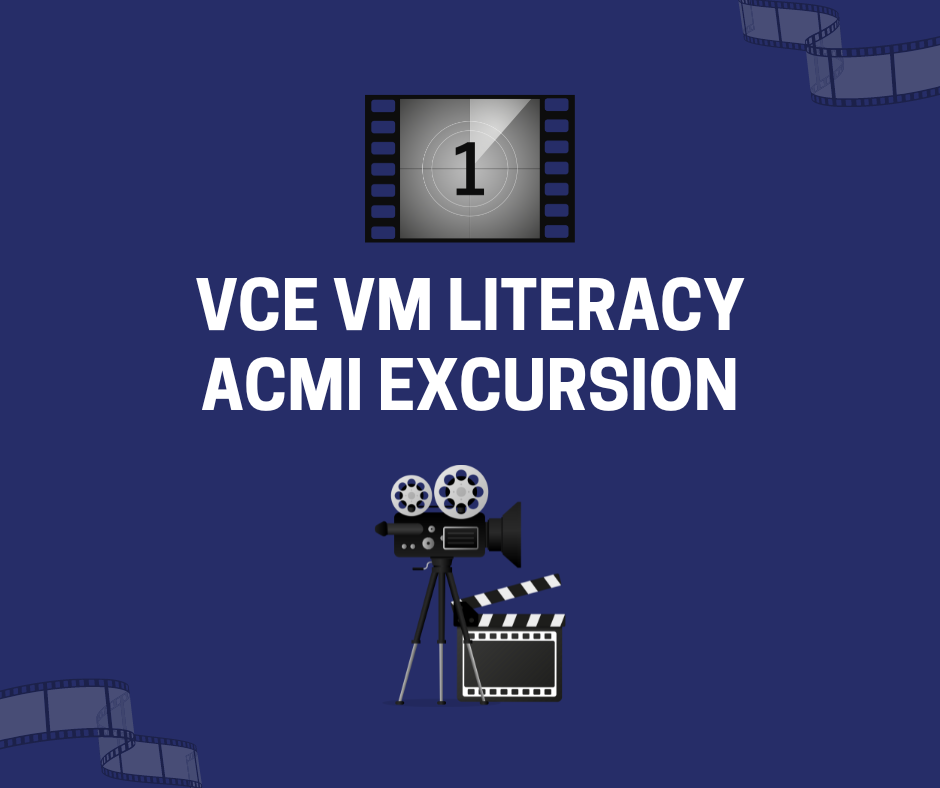 To complement the Understanding and Creating Digital Texts unit, VCE VM Literacy students attended the exhibition Story of the Moving Image at ACMI in Melbourne on Thursday.
The exhibition allowed students to interact and view the major moments in moving image history, including the origins and future of cinema, production design and the creative process, Australian culture and stories, the rise of videogames, and how screens inform, influence and empower us.
After the exhilarating tour of the exhibition and a well-deserved lunch break, the VM students completed a Melbourne Photo Shoot challenge within their Personal Development Teams. Students were encouraged to use their creativity and sense of fun to complete as many of the challenges as possible. Challenges included; becoming part of the street art, jumping in a laneway, and posing like mannequins in a shop front. Overall a great day out in the city was had by the VM students and staff attending.