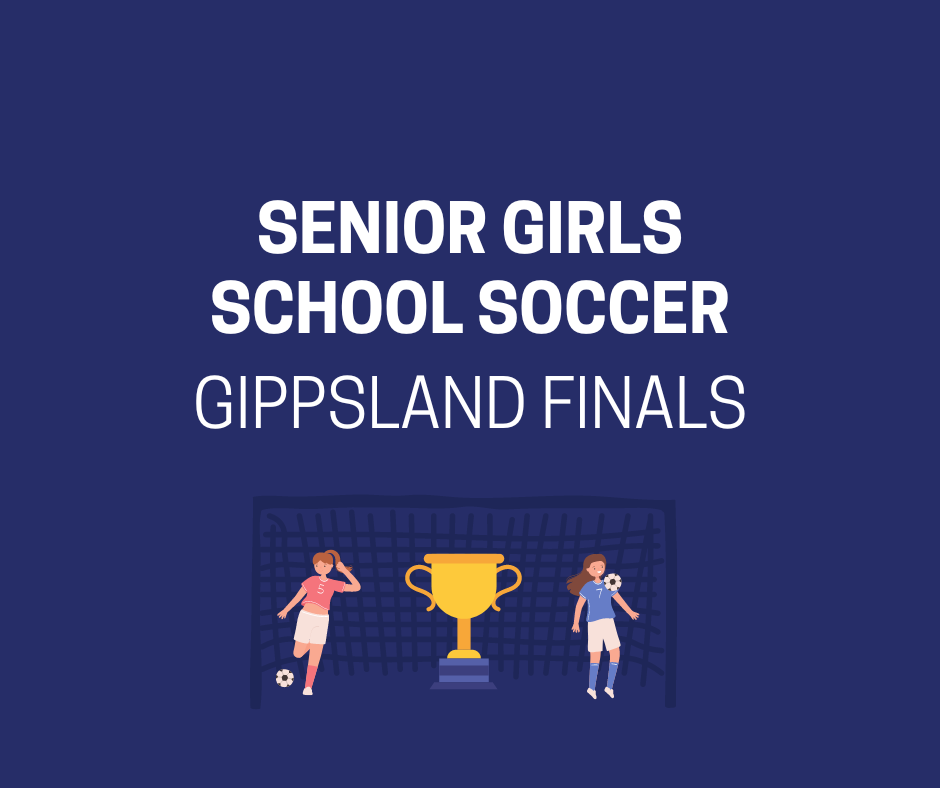 The Year 11/12 girls' team from the University Campus represented Kurnai College at the Gippsland Finals of School Soccer in Traralgon after successfully progressing from the Wellington round in June. The team played in a series of 30-minute round robin games with a chance to progress to State Finals that will be held in late August.
Well-structured and organised, the team comfortably won their first game to Bass Coast Secondary College defeating them 6nil. However, Bass Coast still put the pressure on contending with a couple of 1-on-1s that forced our keeper to pull off a brilliant save.
Kurnai College's second game against Bairnsdale Secondary College saw both teams contending fiercely very early on to get on the score sheet first, but both teams went into halftime scoreless. After a ball deflected off Bairnsdale's keeper back to our player early in the second half Kurnai College had the opportunity to put away the first goal.
Both teams continued to passionately contest to stay on top of the game. A denied offside goal would have seen Kurnai College take a 2nil lead, but it wasn't to be. Strong defending from Kurnai College enabled the girls to walk away with the win.
The final game was against Warragul's Marist Sion College. A spectacular free kick from 40 yards out placed the ball in the back of the net enable Kurnai College to get on the scoresheet early. Another 2 goals were secured before half time. Rotating players around and bring the goalkeeper onto the pitch in the second half made no difference to the dominate Kurnai College team as the put away another 3 goals to win the game 6nil.
Undefeated, the girls were awarded with the champions pennant and their remarkable effort sees them progress through to the State Finals.