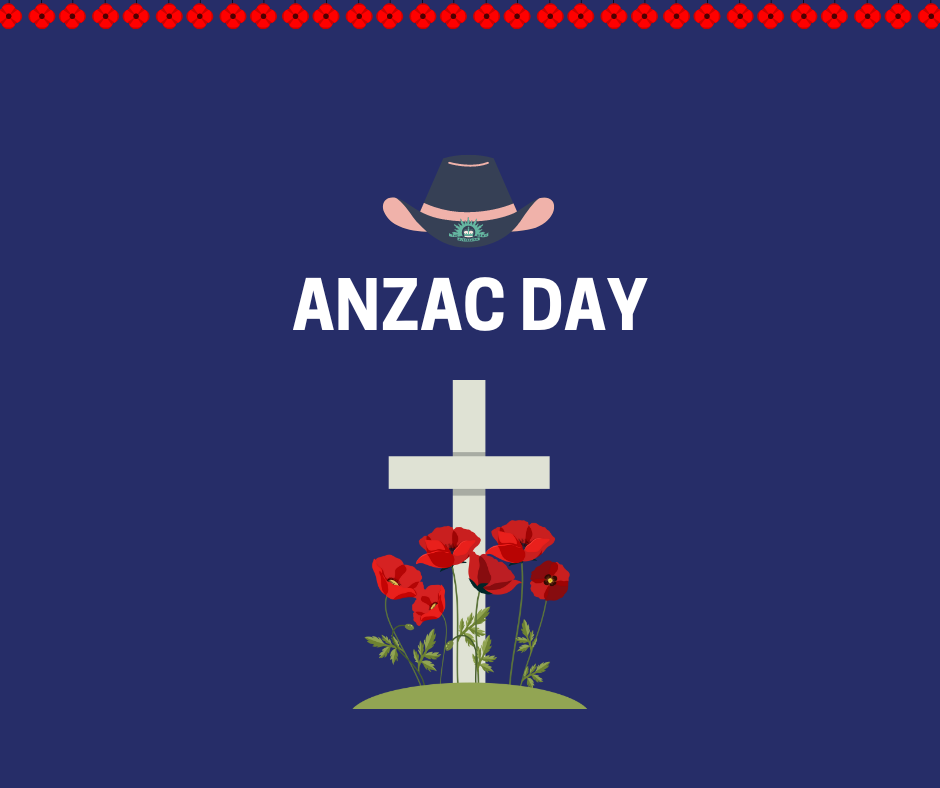 On Tuesday 25th of April, Student Leaders had the honour of representing Kurnai College at multiple ANZAC services that were held across the Latrobe Valley to pay our respects.
---
Students of the 424SQN Australian Air Force Cadets started the day off at the dawn service at Port Albert before traveling onto the Latrobe Valley to attend services in Yinnar, Churchill, and then Morwell.
College Captains, Jazmine Sanders, William Bonnici, and Kerwin Valdez attended the Yinnar service, where the trio laid a wreath on behalf of Kurnai College.
Kerwin stated, "I really appreciated being part of the community and commemorating the ANZACs".
"The service was very informative, the primary school students hammered in crosses of significance which helped deepen my understanding of ANZAC day", said Jazmine.
William had the privilege to play the Last Post at the ceremony.
Churchill Campus Vice School Captains, Robert Aarons and Zoe Woodward attended the service held in Churchill, where they laid a floral wreath and then addressed the crowd reflecting on the importance of ANZAC day.
Bobby mentioned, "This was the first time I have gone to an ANZAC day service, and it was very interesting to hear all the stories that were told".
"It was an honour and a privilege to speak," said Zoe.
Other students from the Churchill Campus were also present and participated in the band and flag-raising ceremony. Bobby and Zoe laid a wreath on behalf of Kurnai College.
Morwell Campus School captains, Kieran Webb and Ayla Schiavello attended the service held in Morwell where they laid a wreath on behalf of Kurnai College.